This incredible never before seen coalition from Atomos, Videon and yours truly is bound to make impossible become possible, to make expensive become accessible, and finally, to make high quality live switching and streaming become easy!
By bundling together two of the most revolutionary and practical products under our extensive catalog, and giving this bundle a truly special price, our marketing team at i9 proudly presents you the undeniably potent, and yet surprisingly accessible: "Videon VersaStreamer and Atomos Shogun 7 Ultimate Bundle"!
So to explain how great this deal really is, I will first talk about the products individual capabilities, and once done with that I shall illustrate how those undoubtedly already great solo proprieties not only complement themselves, but also create what can only be described as a portable small scale video studio!! So without further delay let's get started with the Atomos Shogun 7.
Atomos Shogun 7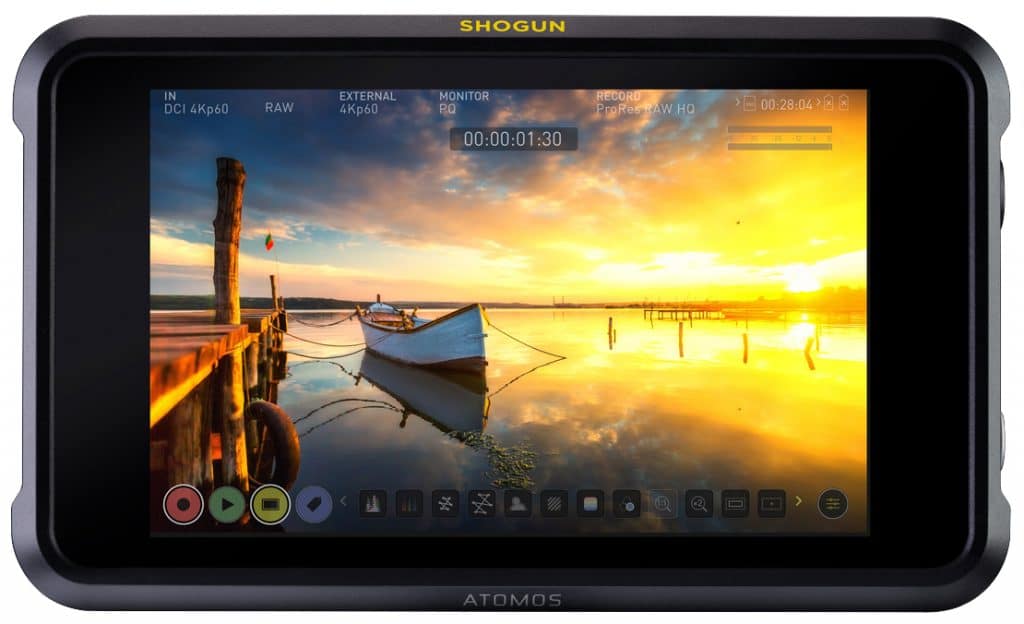 This little beast of a monitor is full of functions and systems that go far beyond just monitoring your video, which it does wonderfully thanks to a extremely high quality display that even supports HDR for both indoors and outdoors action. The Atomos Shogun 7 doubles as a recording device for your videos, and perhaps most importantly for the bundle, it can also perform live switching of up to 4 distinct camera feeds of 1080p resolution and 60fps, becoming a battery powered portable studio in the palm of your hands!! But I think it is time to move on to the Videon VersaStreamer…
Videon VersaStreamer

Now this is what I call a game changer! In this unsuspecting small box lies one most accessible, yet amazingly versatile professional streamer device. The Videon VersaStreamer can live stream videos up to 1080p H.264 to three distinct streaming platforms simultaneously without quality loss. And once you setup your stream connections, you can start, stop and resume your streams with a simple button press. And that is not all ladies and gentlemen, regular live streaming isn't the only trick up this marvellous machine's sleeve since it can also record and backup your videos, as well as being a completely operational encoder AND decoder, so it can be used for a powerful yet much more accessible way to do professional point-to-point video transmissions!
So, I think that by know you already figured out how this two together elevate each other to new heights, but just to be sure I will shed some more light on the matter as I previously promised.
By combining the Atomos Shogun 7's monitoring, recording, and live switching capabilities with the Videon VersaStreamer's live streaming, backup and video transmission abilities, you create a extremely intuitive, practical, and powerful live production core. With simple touch commands on the Shogun 7, and a press of a button on the VersaStreamer, you can fully operate the production of a Live stream with professional quality basically anywhere you want, whenever you want!!
So what are you waiting for? Go check this amazing bundle at our Digital Store, and don't forget to contact us if you have any doubts or simply want more information at our e-mail: [email protected]! Don't forget to check our site as well!