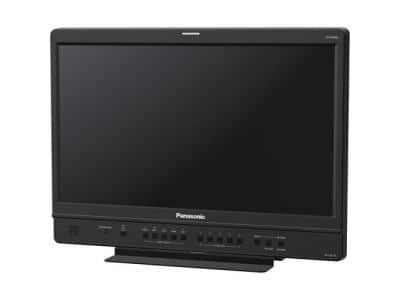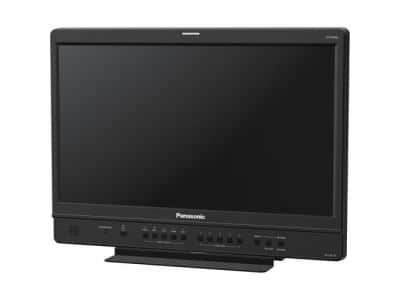 Disponível por encomenda
Panasonic BT-LH2170 – Monitor LCD 21.5
R$450,00
1920 x 1080 LCD Production Monitor
Horizontally-Aligned IPS Panel
178×178º Viewing Angle
1000:1 Contrast / 250cd/m^2 Brightness
Advanced 3D Assist Features
In-Monitor / Y-Map / Zebra Display
Two-Window Display
Closed Caption Display
Eco-Friendly/Mercury-Free LED Backlight
Aluminum Die-Cast Chassis
The Panasonic BT-LH2170 21.5 High-Performance LCD Monitor is a 1920 x 1080 production monitor with highly-advanced features, a comprehensive set of connections, superb quality output, and an eco-friendly mercury-free LED backlight.
Brightness is at 250cd/m² and contrast at 1000:1. The monitors horizontally-aligned IPS technology with 178×178&deg viewing angle delivers superb color accuracy and minimal changes in brightness and color. A 3D look-up table (LUT) produces authentic color hues and smooth gradation along with quick-response motion images. Advanced 3D-assist features are ideal for crews requiring 3D review in the field.
SDI and HDMI outputs allow any camera source to be viewed. Two SDI inputs support embedded audio. A single link DVI-I input processes both digital and analog signals. An RS-485 serial remote takes on up to 32 monitor connections in a loop-through configuration, and each monitor can be designated and controlled by a distinct ID number. TSL commands allow 8 alphanumeric character text display and tally indication. The monitor also supports unique RS-232C-equivalent Panasonic commands.
The chassis is of production-tough aluminum die-cast, perfect for field use. Operation is by 12V DC power.
3D-LUT
A 3D look-up-table offers 6-pole color correction and includes a look-up table for each signal level, and applies 10-bit image processing to each RGB color to balance the six coordinate axes of the three primary RGB colors and their complementary CMY colors, resolving color drifting at low light levels and keeping colors vividly natural.
3D Assist
The monitor augments 3D assist functions with the introduction of a top and bottom display in addition to side-by-side display (for a 2D view of various 3D checks including composition, convergence, color and luminance, focus and zoom position, and parallax); a Focus-in-Red focus assist, including in Side-by-Side mode; an additional 1.5% interval vertical marker, and not only gray but color subtraction in overlay.
New Advanced Features
In-monitor display
Y-Map display confirms luminance level map
Zebra display detects the level over or assigned in between level portion
A two-window display can be used in combination with the Y-Map or Zebra displays
Closed captions display with an SDI or video input supports EIA/CEA-708 and EIA/CEA-608 SD-SDI standards