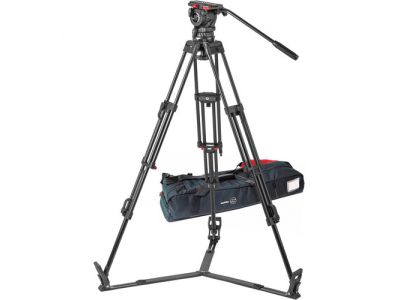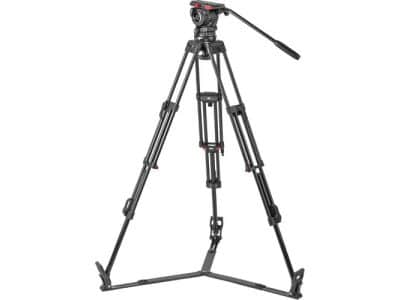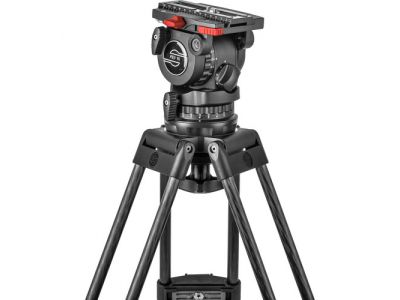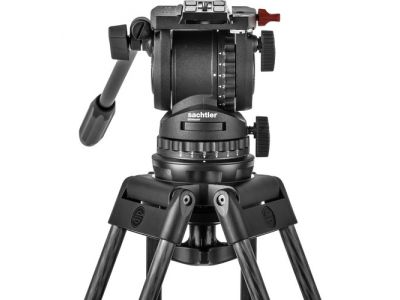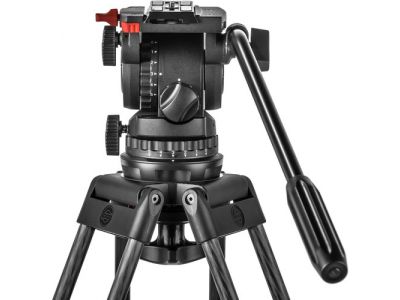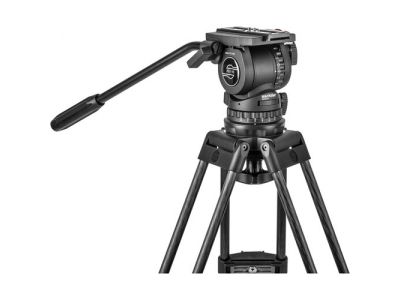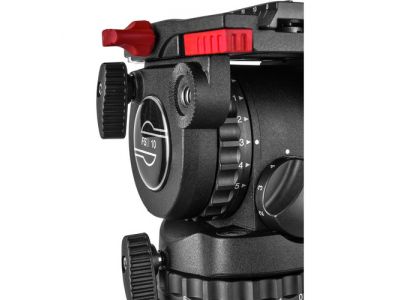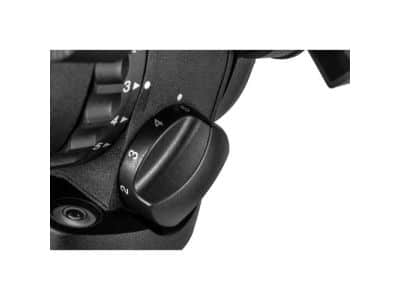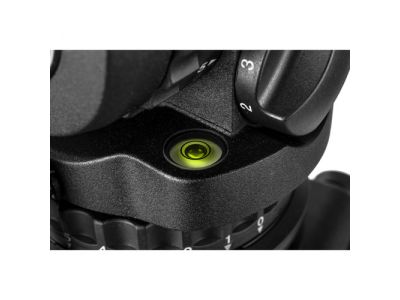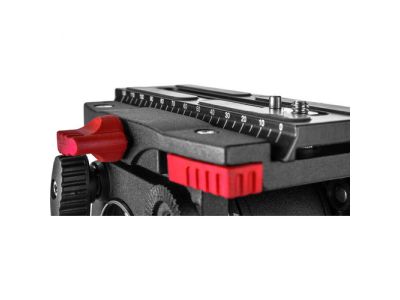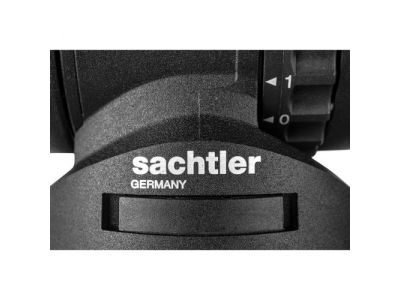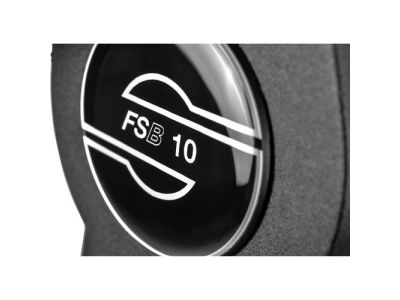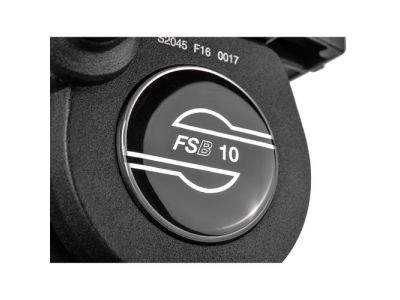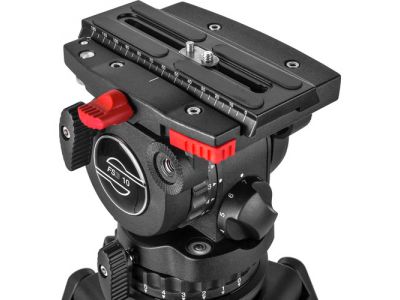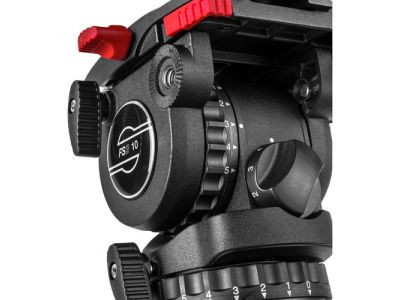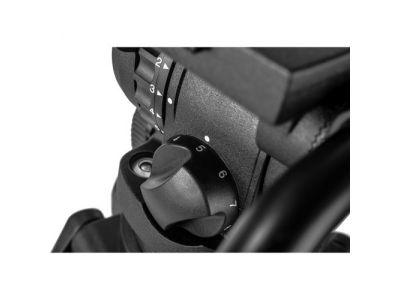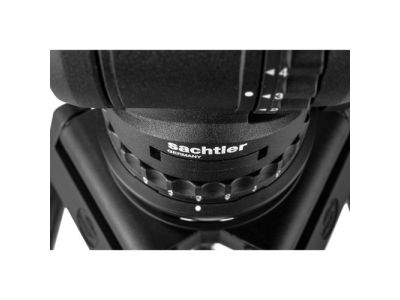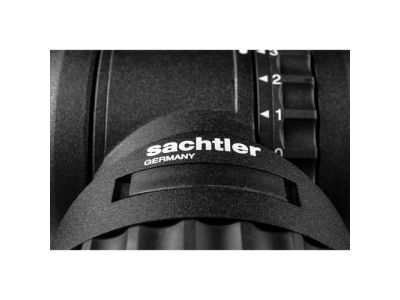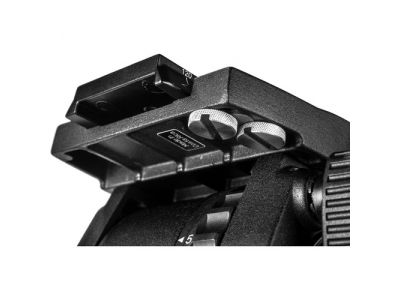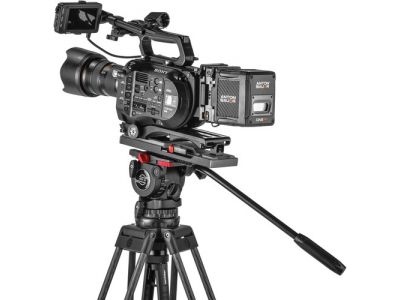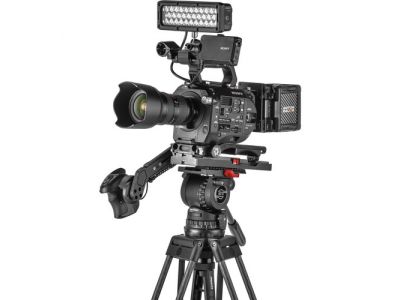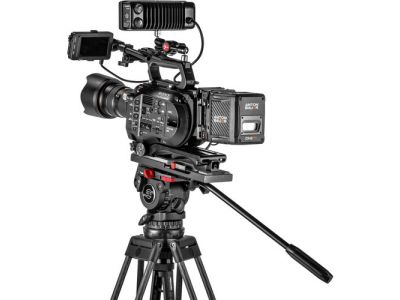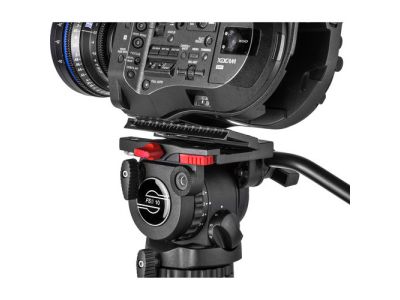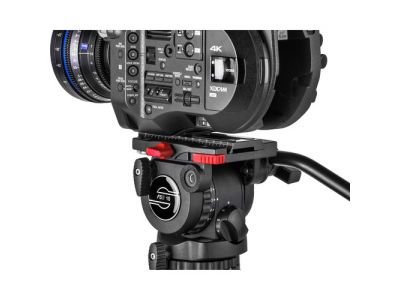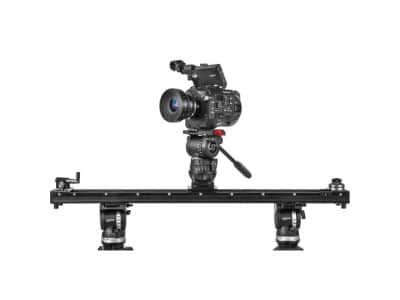 Alugue
FSB 10 ENG 2 D Aluminum Tripod System with Sideload Plate (100mm)
Diária por: R$350,00
100mm Tripod System with 26.5 lb Payload
FSB 10 Fluid Head, Sideload Mechanism
ENG 2 D 2-Stage Aluminum Tripod Legs
Lightweight Ground Spreader
Water-Resistant Padded Carry Case
4.7 Sliding Range
Spring-Loaded 10-Step Counterbalance
5+0 Step Pan/Tilt Drag
Illuminated Bubble Level; Pan Bar
15.5-59 Min to Max Height
Descrição

Informação adicional

Avaliações (0)
The Sachtler FSB 10 ENG 2 D Aluminum Tripod System is a complete 100mm system for loads up to 26.5 lb. It includes the FSB 10 Fluid Head, ENG 2 D 2-Stage Aluminum Tripod Legs, ground spreader, and padded carry case that fits the entire system.
The FSB 10 Fluid Head is designed for cine-style cameras, such as the Sony FS7 and Canon C500. It features a sideload mounting mechanism with a 4.7 sliding range, and offers a spring-loaded 10-step counterbalance and 5+0 step pan/tilt drag. The pan range is a full 360°, and tilt range is +90 to -75°. The FSB 10 also has an illuminated bubble level ideal for dark environments, and comes with a pan bar that can be attached to either side.
The ENG 2 D 2-Stage Tripod Legs feature a minimum height of 15.5 and maximum height of 59, with a convenient Quick Clamp Torque Lock system. They have a built-in safety cord that prevents the legs from opening while in transport, and a folding handle that provides for comfortable carrying in horizontal position.
The ground spreader is constructed of plastic and doesnt add much weight to the tripod. The tripod bag is made of water-resistant Cordura nylon and can be carried by its handles or adjustable shoulder strap. Various optional accessories can be incorporated into the system, including the SpeedLevel Clamp (model # S2044-0001), 150mm Bowl Adapter (# 3901), Pedestal Adapter (# 1030), Accessory Mount Kit (# 3987), and Multi-Disc Universal Flat Base Adapter (# 3914).
FSB 10 Fluid Head with Sideload Mechanism
The FSB 10 Fluid Head from Sachtler supports payloads up to 26.5 lb. Designed to accommodate digital cinema-style cameras, such as the Sony FS7, Canon C500, and Blackmagic Ursa Mini. The head offers Sachtlers Sideload mechanism with a sliding range of 4.7. It also features a 10-step counterbalance along with horizontal and vertical 5-step drag controls. In addition, a zero setting on the pan and tilt drag controls allows for unencumbered movement of the head.
The fluid head features a 100mm bowl interface for tripod mounting and incorporates an illuminated bubble level for easy leveling in poor light conditions. A pan handle, which can be mounted on either side of the head, is also included.
Leveling Ball with Flat Base
The fluid head features a 100mm ball for quick leveling on your tripod legs. The ball features a flat base so you can also mount it on a flat surface.
Frictionless Leak-Proof Fluid Damping
Frictionless leak-proof fluid damping with five levels of drag enable precision adjustment to match the needs of your shot. A zero setting allows complete disengagement of drag for fast panning.
Camera Mounting and Balancing
Featuring a sideload mechanism with a sliding range of 4.7 that offers the ease of a touch and go quick release plate and the balancing capability of a sliding baseplate. This sideload setup allows for up to 4.7 of balance plate travel.
DA-100 ENG 2D Aluminum Tripod Legs
The DA-100 ENG 2D two stage, dural aluminum ENG tripod, features a 100mm / 4 bowl, tube diameter of 16mm (0.63), and is fitted with the Sachtler quick clamping system.
The DA-100 ENG 2Ds double extension provides greater stability, allowing an extended height with a payload of 77 lb., to give enough support for todays cameras, which are in demand in the news acquisition field.
Dural aluminum construction with 16mm (0.63) tube diameter
100mm / 4 bowl base
Double extension design
Maximum height of 59-inch
Quick clamping system, locks tripod legs in seconds
Supports up to 77 lb.
Built-in transport safety cord, preventing the legs from opening while in transport
Folding tripod handle, for comfortable carrying of tripod in horizontal position
for extra stability the DA-100 ENG HD 2DA is also available for a load capacity of 198 lb at a height of 61.8-inch
Spreader SP 100 On-Ground Tripod Spreader
A On-Ground Spreader is chosen when shooting is performed on a level surface, such as studio, city streets, offices, sport fields and stadiums. It allows for rapid set-up and pull down by keeping tripod legs at an equal or preset distance relative to each other. Attaches directly to the feet at the bottom of a tripod and its arms are telescopic to allow extension of a tripod leg without detaching the spreader. Fits all 100mm bowl tripods (except DA-100 Short tripod)
ENG 2 Padded Bag
The Sachtler ENG 2 Padded Bag is a soft tripod bag designed to carry various Sachtler tripods with fluid heads up to 35 long. The case is made from water-resistant Cordura nylon and can be carried by the interlocking handles or the attached, adjustable shoulder strap.
Construction
Water-resistant Cordura nylon
Padded interior
Zipper closure
Carrying options
Interlocking handles
Attached, adjustable shoulder strap
Compatible with
Sachtler DV 2, DV 4, DV 6 and DV 8 systems on ENG 75/2 D tripod
Sachtler DV 8 with 100mm ball, DV 12, DV 15, Video 15, Video 18, Video 20 fluid heads on 2-fold extension or Speed Lock CF tripods
| | |
| --- | --- |
| Weight | 2.9 kg |
| Dimensions | 8.05 × 18.25 × 10.3 cm |