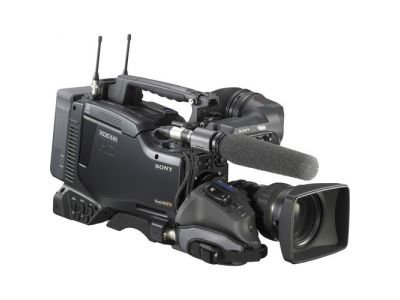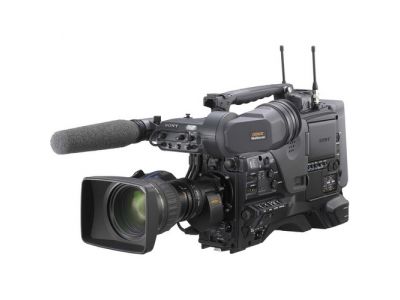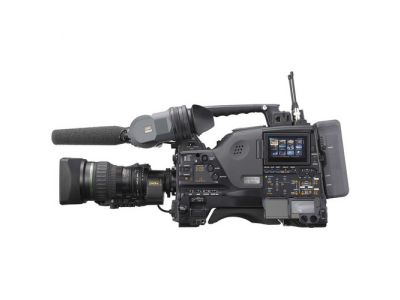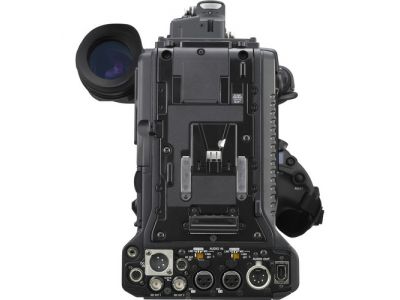 Alugue
Sony – Câmera PDW-700 XDCAM HD 2/3 3CCD
Diária por: R$1.319,00
1920 x 1080 2/3 Native CCDs
XDCAM HD 4:2:2
Descrição

Informação adicional

Avaliações (0)
The Sony PDW700 is a 2/3 high definition camcorder capable of recording XDCAM HD in 4:2:2 color space. The camera features the sophisticated Power HAD FX CCD block, boasting 1920 x 1080 effective resolution. The camera is fully equipped for HD broadcast acquisition and comes with a 7-year laser-block powertrain warranty, making it a premier choice for even the most hostile environments. The XDCAM series takes recording to the next level, utilizing non-linear single and dual-layer optical Blue Laser technology. Less time logging, capturing and digitizing footage allows videographers to move seamlessly between acquisition and post-production.
Blue Laser Optical Drive Technology
The XDCAM HD series is anchored by Blue Laser disc, which allows for storage capabilities large enough to record professional quality video. Optical discs gives operators more control of the footage they acquire. This can be useful in instances such as news gathering, where footage often goes direct-to-broadcast. The hassle of rolling through tape is eliminated. Optical recording provides users with the advantages of non-linear recording and playback combined with long record times that can often be vital in the field. Sonys dual-layered 50GB discs not only increase these run times but also provide an ideal archiving method not possible when using flash-based camcorders.
XDCAM HD422 For High Quality Broadcast
The PDW700 has the ability to shoot a 50mb/s variant of the popular XDCAM HD codec. The extra bandwidth allows the format to record in 4:2:2 color space, making it extremely useful for compositing and multiple-generation layer effects.
Benefit of Dual Layering
The PFD50DLA dual-layered disc for the XDCAM series of cameras provides a bevy of enhancements over previous models. Most notably is a newly developed servo mechanism that helps decrease access errors, even when the camera is in an unstable environment.
Advanced Video Chip Technology
The camera uses advanced CCD technology. The Power HAD HD FX (1920×1080) CCDs have specifications that approach the very highest quality FIT chips found in top-tier equipment such as those used in HDTV production. The camera is both clean and sensitive. The dynamic range of the camera makes it possible to control critical details in both the very brightest and lowest lighted portions of a scene.
Loop Recording
Camera operators often find themselves missing the first few seconds of action due to camera preroll. With the XDCAM HD this becomes a thing of the past! Simply set the camera to the Loop Recording mode and the camera will buffer 10 seconds of audio and video into the cameras memory. This capability can help prevent the loss of unexpected but important events occurring before the operator even has the chance to press the REC button.
Thumbnail Scene Selection
Blue Laser disc technology allows for quick and easy scene selection using Sonys attached LCD. Bringing up clips couldnt be any easier. Randomly access clips and review them seamlessly. Retrieve and save meta-data which can be very useful for scene matching and archiving
| | |
| --- | --- |
| Weight | 6.35 kg |
| Dimensions | 14.5 × 22.3 × 17.4 cm |